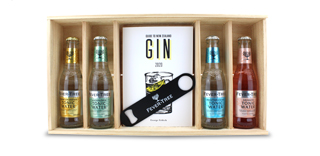 After the overwhelming response to the 2020 Gin Guide, the new 2021 edition is now out just in time for a long hot summer of delicious G&Ts and cocktails.
The 2021 Gin Guide features 145 gins from 60 brands up and down Aotearoa. Each gin is critically assessed and includes a list of botanicals, tasting notes, Fever-Tree serving suggestions, and additional info about each brand.
New features to the 2021 Guide include a NZ Gin Distillery Directory, explanation of traditional and native botanical flavours and an extended tasting panel (which included DSA associate members Tash McGill and Claire Filer).
Instagram: @nzginguide
Facebook: Guide to New Zealand Gin
www.nzginguide.com